Our Team
Our staff of expert veterinary doctors and skilled vet assistants and technicians are ready to help when your pet needs us. Contact us today to learn more.
Kim, LVT
Kim is a Licensed Veterinary Technician with over 25 years of experience with cats, dogs and birds. She joined Pusch Ridge Pet Clinic in 2007 and works full time as one of the Lead Technicians. In addition to loving all animals, Kimmi is Vegan and makes the best Jalapeno hummus for all the staff. When not working at the clinic, she enjoys spending time with her husband and 6 exotic parrots, one dog and several horses. In her spare time, she loves hiking, photography, writing books and visiting the Tucson Gem Show.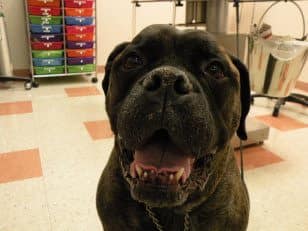 Karen, LVT
Karen is a licensed veterinary technician. Her patience and dedication to her work is admired by all. The picture of the beautiful bullmastif is Mocha, Karen's latest addition.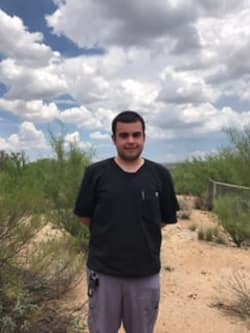 Phillip, LVT
Phillip is a veterinary technician. He was born in Lubbock Texas, and moved with his family to Tucson in the winter of 1992. He went to Carrington College and acquired a certificate in Veterinary Science. Upon graduating, he joined the Pusch Ridge Pet Clinic team, and has been a great asset. In his spare time, Phillip likes to race his car at autocross and dragstrip events, as well as drawing and photography.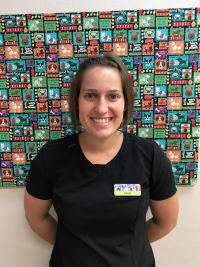 Kelsey
Kelsey is a veterinary assistant. Her calm manner and quiet competence is a comfort to all. She is our computer techie - couldn't get along without her!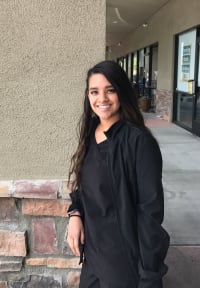 Victoria
Victoria is a veterinary technician. She was born and raised here in Tucson, and graduated from Pima Medical Institute in May of 2016, where she received a Veterinary Assistant Certificate. She has a passion for animals ever since she can remember. In her free time, Victoria enjoys relaxing with her family, taking long walks with her Rottweiler named Baby, and watching movies with her daughter.
Seneca
Seneca is a veterinary technician. She moved to Tucson in 2011 from Chinle, AZ, a small town on the Navajo Reservation near Four Corners area. She grew up on a small ranch surrounded by various animals. Her being a barrel racer and always around the rodeo, she fell in love with caring for animals. Knowing this is what she wanted to do, she decided to further her education and enroll at Carrington College.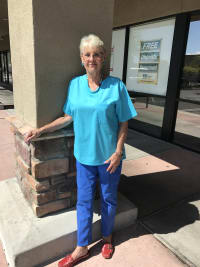 Barb
Barb is currently working as receptionist she has a tremendous love for animals. In her spare time she enjoys swimming, horse back riding, and most of all spending time with her 3 overly loved rescue dogs, Toby, Ruby and Bella.